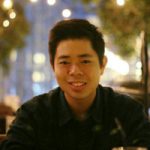 Position : Research Assistant
Qualifications : B.Sc in Biotechnology (Atma Jaya Catholic University of Indonesia)
Profile :
Leonard is involved in Indonesia Genome Diversity Project and worked with various ethnics of Indonesia populations. He is also currently involved with paleogenomics study in Indonesia, a collaborative research between MRIN, Pusat Riset Arkeologi Prasejarah dan Sejarah, and Adelaide University
Interests :
- Human Genetics
- Ancient DNA
- Population Genetics
Contact : leonard.taufik@mrinstitute.org
Publications :
Mitogenomes Reveal Two Major Influxes of Papuan Ancestry across Wallacea Following the Last Glacial Maximum and Austronesian Contact. Genes 12(7):965. June 2021. doi: 10.3390/genes12070965.