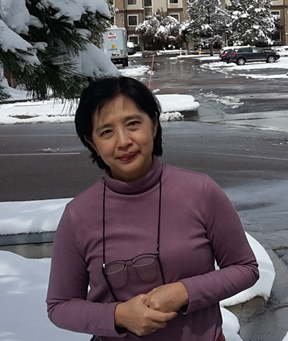 Drh Imelda L. Winoto, Sert. DHPHL

Drh Imelda L. Winoto, D.V.M., Sert. DHPHL received her veterinary medical degree from Gajah Mada University, Yogyakarta, Indonesia and certified as a laboratory animal veterinarian in Indonesia. She has extensive experience in supporting animal research of infectious diseases conducted by the United States military. She is the vice president of Indonesian Association for Laboratory Animal Science, and currently serves as a member for AAALAC International Council on Accreditation. Her research interest is zoonotic diseases.

Drh. Fitriya Nur Annisa Dewi, PhD, Cert. LAM


Atul Philip Varghese B. Tech, MSc (Eng)

Atul Philip Varghese B. Tech, MSc (Eng) Completed Masters in Engineering & Science from University of Newcastle-upon-Tyne, United Kingdom and Bachelors in Engineering & Technology from Satyabhama University, India. Research interest is in Commercial Biotechnology with focus on Product Development in Medical Diagnostics, with expertise in Lateral Flow assay development and Molecular Diagnostics. Prior to joining MRIN, he worked as Junior Scientist & Senior Molecular Biologist to Pushpagiri Centre for Virology, Pushpagiri Institute of Medical Sciences & Research Centre, India. Project Manager - Product Development (MRIN) Advisor - Product Development - PT-MRIN Diagnostic Indonesia (MDI)
View Publication
..