MRIN - Academic Contract Research Organization
" Quality Translational service for a better healthcare "
We provide the solution for clients in need of high quality research and testing of their products in Indonesia. MRIN-ACRO is a Contract Research Organization with strong academic background that will provide a range of service pertaining to translational studies, pre-clinical feasibility, efficacy, safety and other regulatory-based tests to meet national and international standards.
Equipped with advanced laboratory and animal facility, MRIN-ACRO offers in-vitro and in-vivo service platforms that can be tailored to clients' need. The barrier animal facility will allow for acquisition and maintenance of SPF rodent models, which are pre-requisite for assurance of validity and reproducibility. As part of the UPH Medical Science Group, MRIN-ACRO serves as a unique hub for bench-to-bedside translational studies.
In addition to serving projects tailored to client's research and testing purposes, MRIN Animal research facility is well-experienced in provision of animal model for cancer and diabetic studies. Comprehensive sample collection may be performed to allow various assessments such as blood chemistry, hematology, and molecular markers. Animal research facility is directly supported by the Pathology division with the ability to investigate the mechanism for development and progression of various disease (cancer and diabetic) from anatomical, histological, and molecular biological points of view;


1. From anatomical point of view, lesions can be compared by gross anatomy.
2. From histological point of view, cell structures can be evaluated with appropriate staining methods.
3. From molecular pathology point of view, transcript and/or protein from blood and tissues can be analyzed with methods such as ELISA, Western Blot, RT-PCR, qPCR, and immunohistochemistry.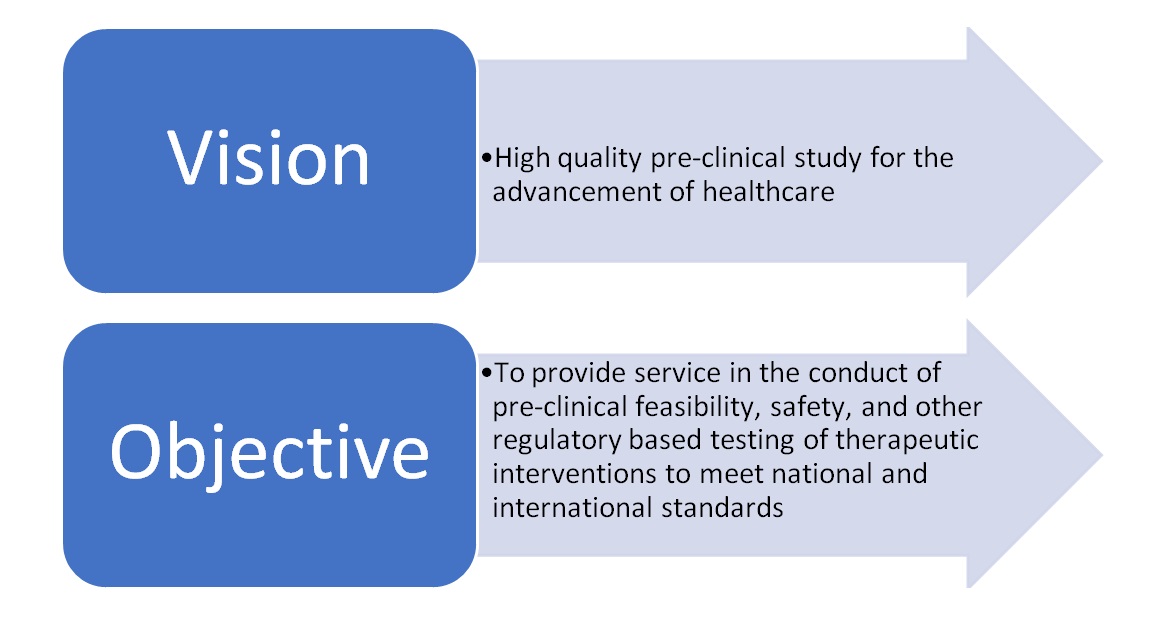 Where can we make an impact
Any drug development process must undergo through several stages to ensure the output of the product is safe, efficacious, and has passed all requirements. Discovery often begins with target identification – choosing the mechanism that is involved in a disease condition. Along with knowledge of the compounds of interest and the interaction with the disease, the development phase can begin.

After the right amount of dosage, its efficacy, and the potential side-effects are discovered, preclinical study needs to be done before the drug can actually be given to people. This step is crucial to further ensure the dosage is correct. Preclinical study can be done both in vitro and in vivo. Drug testing on animals might be done during this stage before the drug can be given to people.
MRIN-ACRO can fill the gap for pharmaceutical company wishes to conduct the preclinicalstudy before the clinical study. With our trained Vets and staffs, we can ensure your preclinical study would be in a good hand.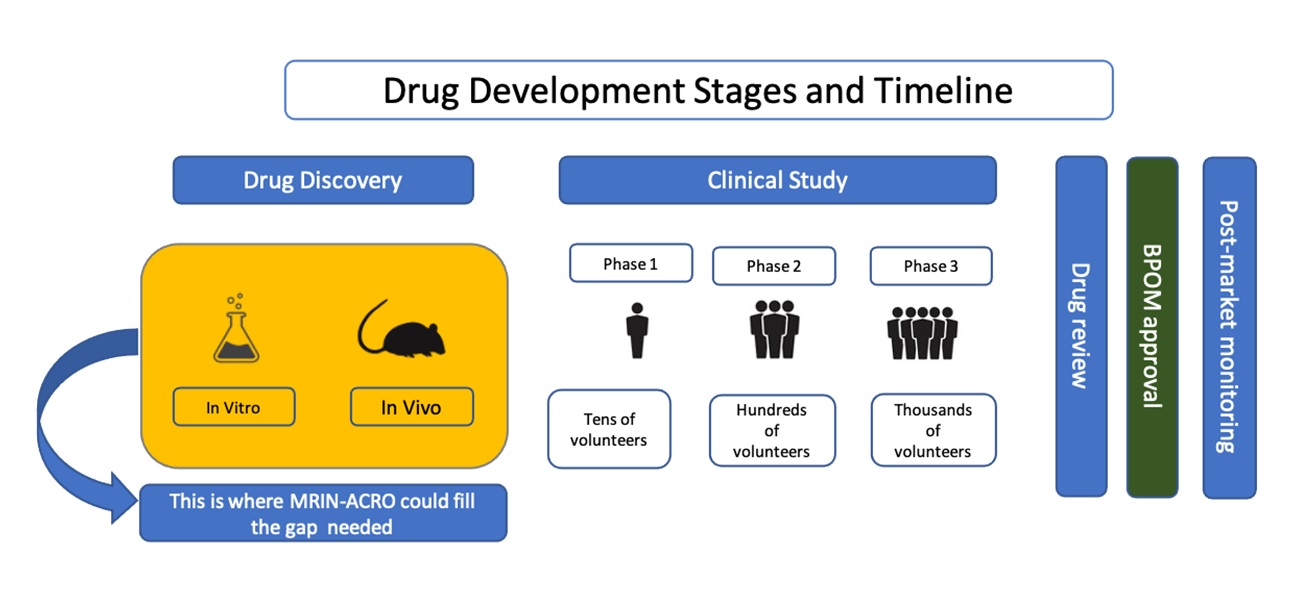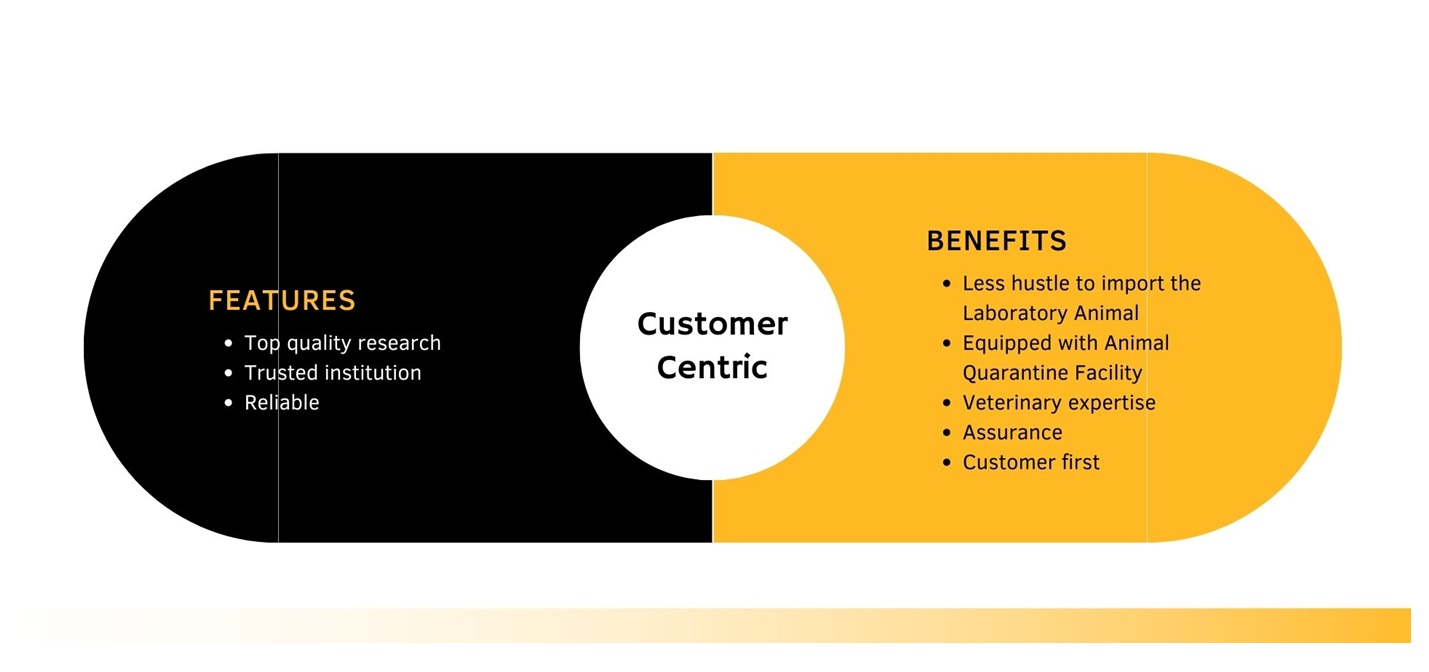 Conventional V. SPF Laboratory Animal: Why does that matter ?
The use of SPF laboratory animals would ensure that specified disease do not interfere with your study. The removal of a certain pathogens on the laboratory animals allows you to have a more uniformity data for your study.